Poor John Walsh's heart is bleeding,
"Have you seen me," milk jugs reading,
Does his face ring a bell?
Is he lost inside some well?
Well my sith post didn't get many comments. So I guess it is okay if I turn to the darkside. I think this will be just a normal every day, say what is happening post. I don't think I can come up with anything good right now. I can hardly type. I am messing so many words up it isn't funny.
So I got my check from Yellow Jersy Films, INC. today. Yep, that means I am taking Katie out for chinese. 'Cause I promised.
I get to go to silver spur and take a tour tomorrow, see how it is going to be doing a camp at a rival campus.
I get to see starwars tomorrow too. I am so excited. I have been avoiding everything about it so it will all be a suprise when I watch it. It take a lot to do that.
See, here is part of my check. the cool part.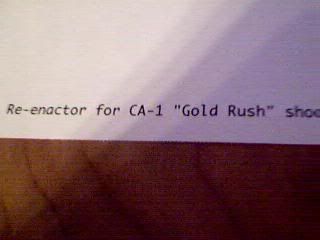 After the 250 that I get for cashing it…