Cause I totally started today.
I came home, put on some Christmas music and made "The 'Nog". Okay, I probably won't be calling it "The 'Nog" but I have been thinking about making this since December 6th, when this article came out. The article combined so many of the things I loved. Alton Brown. Eggnog. Aging stuff. I just had to make it.
You can check out the directions and the ingredients here, though I did just use regular rum, brandy (instead Cognac) and just Half and Half instead of the mix he suggested.
And here it is: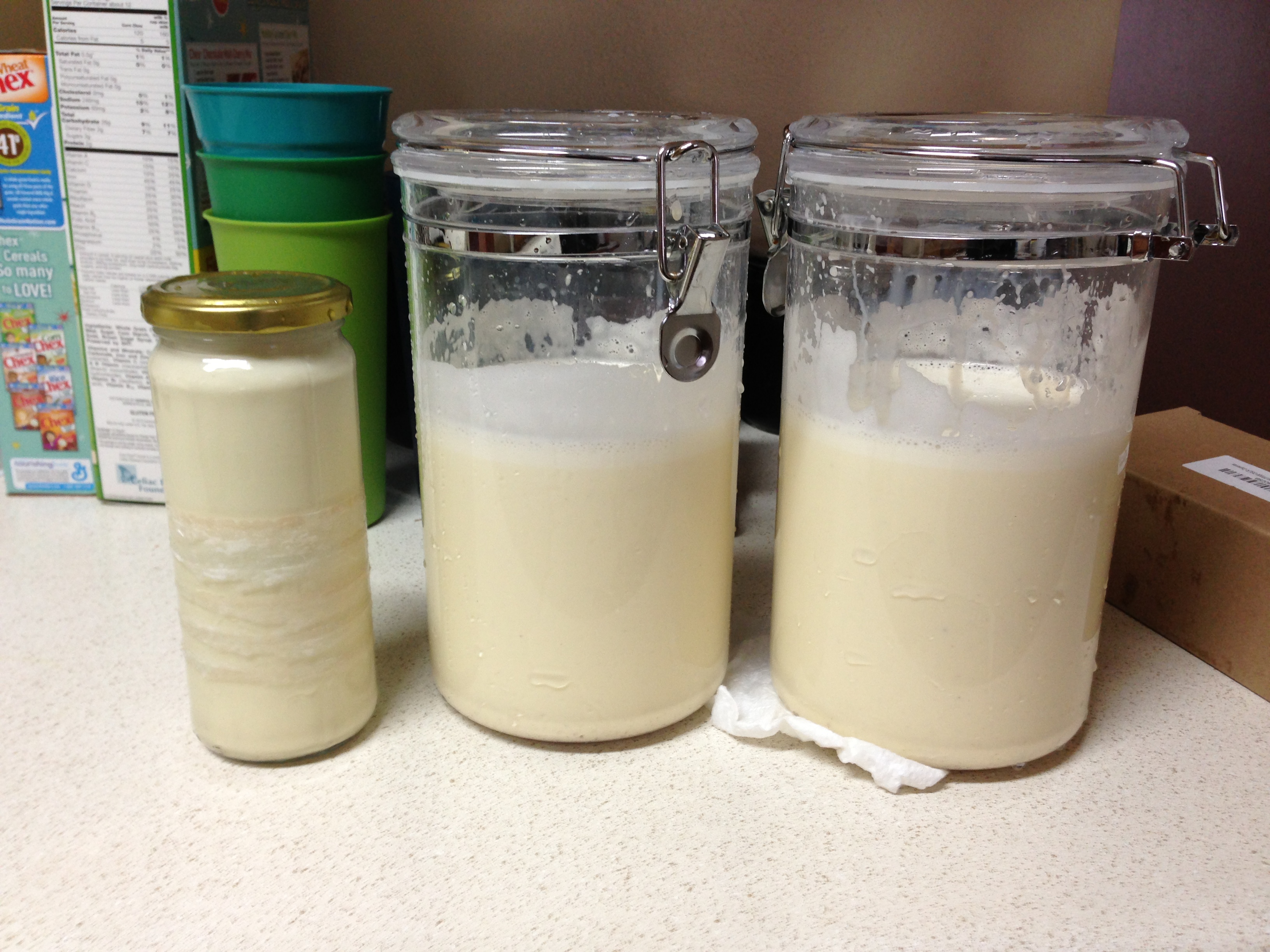 That's the bottle to be opened at 3 months, 6 months, and 12 months. 3 months, cause I just want to have some now. 6 months to see if it's good and to possibly make some more. 12 months from now? That's Christmas time '13.
And yeah, I just rinsed off the bottles so they look a little sloppy, and the small one has the paper still on the outside. It's what's on the inside that counts, right?