It is back. The feeling…
Anyway, I had quite a bit of fun yesterday. I played in church, went to a fashion show, played a little halo 2, and went to Katie's for a birthday party. Josh fell asleep when we were praying for Katie. See..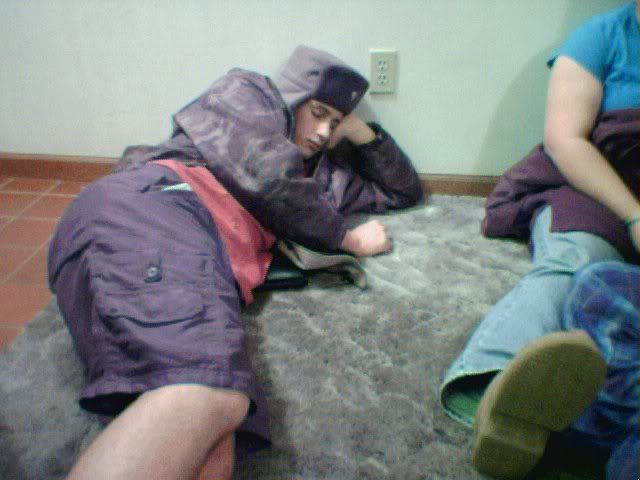 I watched that one movie…. I forgot its name. And eBay is a dangerous place. Looking at the camera that I want with two lens, for a thousand bucks. I wanted to click the buy it now button. I had to get away.