I am so tired. These past three days I haven't gone to bed before 12:30, and getting up at 7. And working. And being a little sick.
Katie's party was fun, I got a snickers bar and a braclet. I got her a braclet for her birthday. I made it. I watched Neapolian Dynamite. Pretty good. It is more fun to quote the movie than to watch it. 'gosh'. Um, watched Elf, and Katie doing this,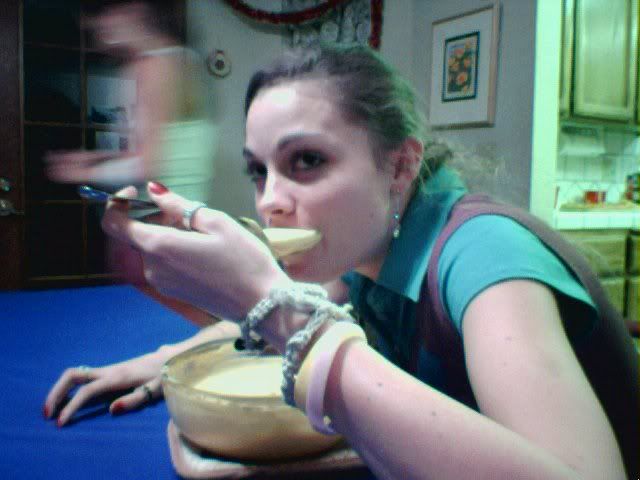 then this,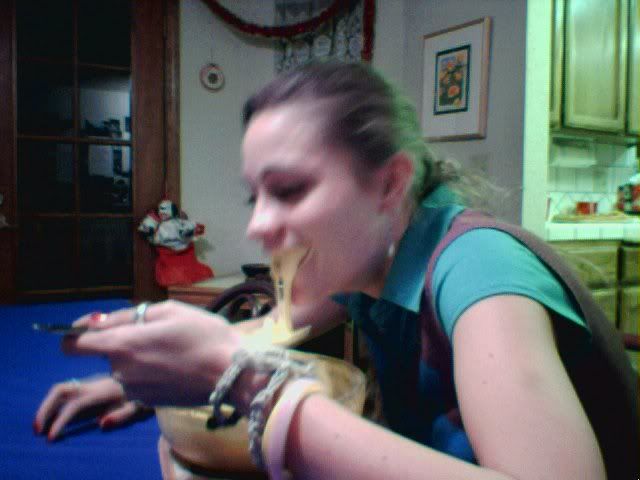 It was gross. She and KC ate all of it.
Tonight was the christmas party at church. I won a cd at a crossword. And I am bad at cross words. We had a white elefante gift thing. I forgot mine. But I still got one. A golf ball, a big bouncy ball, a hackie sack, and antanna topper.
Um… Oh, Andrew's family got me a present too, a basket with laundry stuff in it. I need to get some more soap and bleach, but now I don't.
I am to tired to think of anything else right now.